AI FOR THE DATABASE CHANGES EVERYTHING.
Delta Bravo AI predicts database growth, performance and security trends, quantifies their impact, and recommends fixes- up to 30 days in advance.
FORTUNE FAVORS THE PREPARED.
Improve performance using less time and people.
Instantly secure databases to meet compliance and best practices.
Predict and optimize cost on-premise or in the cloud.
When Will CPU Impact Database Performance?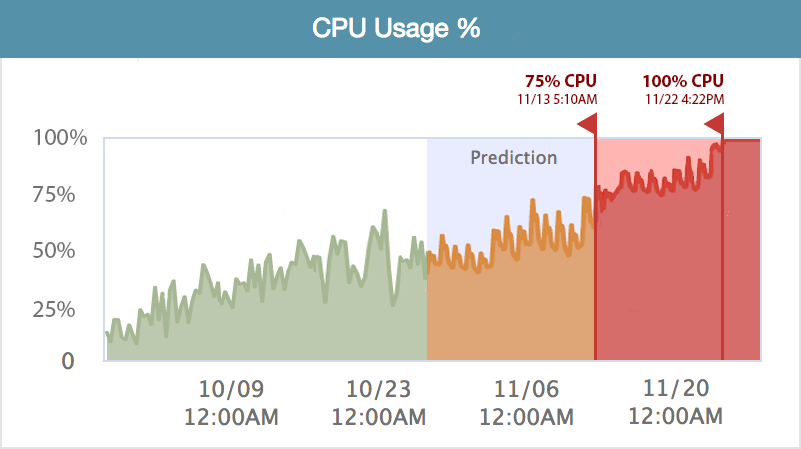 When Will Low Disk Space Cause Problems?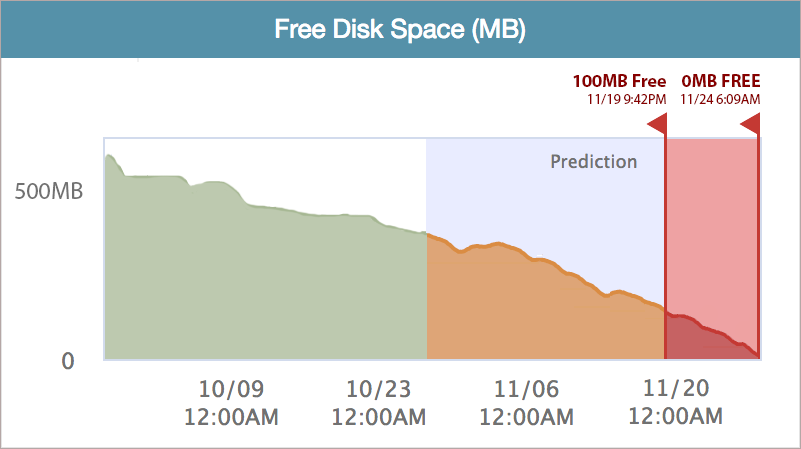 When Will Low Memory Impact User Experience?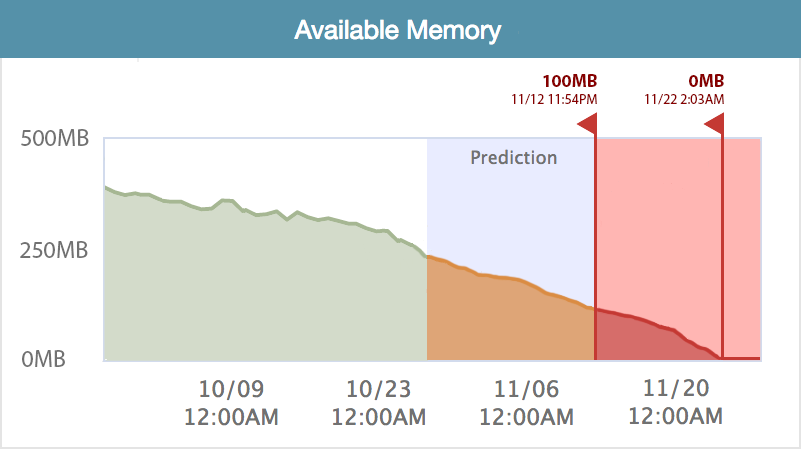 KNOW WEEKS BEFORE USERS TELL YOU.
Delta Bravo predicts when resource utilization impacts database performance-
up to 30 days before it happens.
TURN DATABASE NOISE INTO ACTIONABLE INSIGHT.
Shift from reactive to proactive. Make more impact with less man-hours.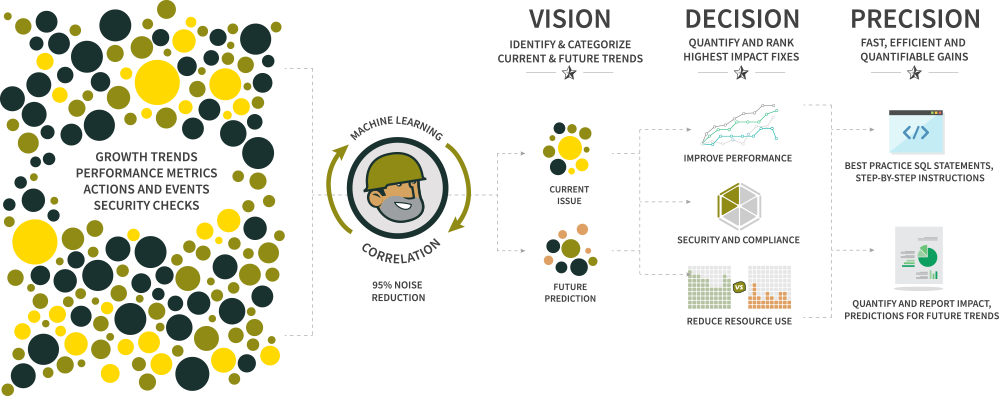 Delta Bravo identifies patterns and correlations that affect performance and security.
Our AI runs multiple probability models to identify and prioritize high impact fixes.
SQL statements and step-by-step instructions are provided, saving hundreds of hours per year.

SECURE DATABASES INSTANTLY.
Where do your current database security levels stack up against Best Practices and Compliance Standards? Fill the gaps in minutes.
Delta Bravo identifies security and compliance liabilities and provides the code or best practice for fixing it.

Within 2 minutes of launching Delta Bravo, you'll know how your current database security levels stack up to standards ranging from PCI and HIPAA all the way up to the US Department of Defense STIG standards.
Our AI also detects past due database patches, updates and even anomalous query usage that could indicate an oncoming or present database security breach.
SAVE MONEY IN THE CLOUD OR DATACENTER.
Delta Bravo AI exposes growth drivers and provides a path for optimizing cost.
How is data growth impacting your IT cost plan?

What applications, workloads and processes drive the most cost in your environment? What is spiking consumpton? Will cost and capacity be impacted by that spike? Would some of your workloads would make more financial sense in the cloud?
Delta Bravo provides you with answers to these questions and more, delivering metrics and predictive analytics to help with capacity and cost planning.
Get longer life out of existing infrastructure.
Improve cloud performance and keep costs under control.
DELTA BRAVO PAYS FOR ITSELF IN TIME SAVED AND ADDED VALUE.